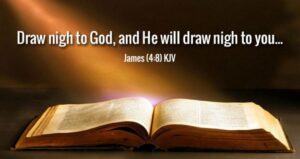 Something "cute" happened recently in our front yard that inspired me to share these perspectives with you. We had a friend over for lunch one day, and while I was clearing the table of our dishes, she walked over to our front storm door to gaze outside at our front lawn that was overdue for a serious mowing. I heard her say, "huh, THAT'S a snake." She said it so casually that I thought she was kidding. BUT, we have snakes on our property all throughout the warm months, so I thought I would go see for myself. It was having its 'fun' about six feet away from our front porch area. Way too close for my comfort!
I must admit, I have never watched a snake that seemed to frolic and just have a good time rolling around in our lawn minding its own business. Three different times it poked its head and 'neck' way above the grass line, like a submarine's periscope does in the ocean for the seamen looking and watching for their enemies. No matter how 'cute' or inviting this scene appeared to my playful nature, there would be no godly logic or wisdom in thinking I could go out there and 'play' with that jovial looking snake, because a snake is still a snake!
The immediate takeaway from this experience for my husband and me was: keep the grass mowed so the snakes don't move into our living area. Simple enough, right? Well, how does this play out in the Christian life? The founding verse for Daily Discipleship for Women (Proverbs 4:23) KJV says, "Keep thy heart with all diligence; for out of it are the issues of life." (Keep thy heart in this verse means guard your heart.) Proverbs 3:1-4 KJV clues us in on how to do this: "1 My son, forget not my law; but let thine heart keep my commandments: 2 For length of days, and long life, and peace, shall they add to thee. 3 Let not mercy and truth forsake thee: bind them about thy neck; write them upon the table of thine heart: 4 So shalt thou find favour and good understanding in the sight of God and man." These five verses capture a recurring theme throughout scripture — protect our soul (mind, will, emotions) with and by the word of God. It is the ongoing, lifelong duty and responsibility of every true follower of Christ to practice this for their entire tenure on earth, no matter how long or short they live after they are born again into that saving relationship only found in Jesus Christ, the Son of God.
So, why do we need to protect our soul with and by the word of God? Hebrews 4:12 KJV says, "For the word of God is quick, and powerful, and sharper than any twoedged sword, piercing even to the dividing asunder of soul and spirit, and of the joints and marrow, and is a discerner of the thoughts and intents of the heart." Jesus prayed to the Father for His true followers in John 17:17 KJV saying: "Sanctify them through thy truth: thy word is truth." And, 2 Timothy 3:16-17 declares: "16 All scripture is given by inspiration of God, and is profitable for doctrine, for reproof, for correction, for instruction in righteousness: 17 That the man of God may be perfect, throughly furnished unto all good works." We need God's word regularly flowing into our mind to frame and protect our thought life according to TRUTH. Calling our self a Christian but neglecting to read, study and obey the word of God is like us letting our lawn grow too tall where we create an environment for the snake in the grass, like false teachings, to set up camp in our living area (our soul/heart/mind).
Jesus makes clear by His John 17:17 prayer to the Father that the word of God, which is truth, sanctifies us. This means the word of God washes/cleanses/purifies us from the damaging affects of sin in our life. This is a work of God's Holy Spirit in the life of all who genuinely seek God by faith through Jesus Christ (Hebrews 11:6). Jesus declared that the Holy Spirit (the Comforter and Spirit of truth) indwells the souls of the true followers of Christ who have been saved by God through Jesus Christ (John 14:17). His Spirit teaches us all things and causes us to remember the teachings of Christ in the Bible (John 14:26) and testifies of Jesus Christ to make us know that Jesus is God the Savior (John 15:26). The Holy Spirit guides us into all truth (John 16:13), and protects us from the snakes (false teachers) all around us (1 John 2:26-27) by exposing the devil's lies through the light of God's truth (see Psalm 119:105).
We need the word of God as God's spiritual protection from satanic attacks in our life. The Apostle Peter was moved by the Holy Spirit to tell Christians, "Be sober, be vigilant; because your adversary the devil, as a roaring lion, walketh about, seeking whom he may devour (1 Peter 5:8 KJV)." Twice in the Book of Revelation, Satan is referred to as "that old serpent…the Devil" in Revelation 12:9 and 20:2. This serpent behaves as a roaring lion, prowling about to see who he can attack and devour as his next victim of theft, murder and destruction. Jesus declared that it is in this serpent's nature to "steal, kill and destroy" (John 10:10a). Satan only has evil thoughts and intentions toward God and God's people. So, if we want to recognize the work of Satan around us, we must test every spirit according to the truth of God's word (1 John 4:1) and diligently study God's word to be able to rightly divide it as the word of truth (2 Timothy 2:15).
Another beautiful takeaway my husband pointed out to me is that it was a watchful sister in Christ who pointed out the snake to us — the snake that was in our overgrown lawn. She was not mean-spirited about it. She simply and plainly stated that there was a snake in our grass. That's it. Were we offended? Of course not! We were grateful that she pointed this out to us, because it drove us to the needed action of mowing and weed whacking that was overdue. It is a true friend that will observe our life in Christ and tell us when we have a spiritual predator, like a false teacher, invading our knowledge of God and His truth. Second Corinthians 10:3-5 clues us in to the reality of spiritual warfare being a battle in the human mind and what to do about it.
How can we identify a false teacher if we have no knowledge of God's truth revealed in His word? I trust the answer is obvious to you, dear reader. Are we willing to receive the loving observation of fellow followers of Christ when they tell us that we have a snake in our grass? We will if we are wise, since it is for our own good to receive and heed their loving warning. How will we know when we are encountering a false teaching/false teacher? …by learning the truth of God's word for our self so that we will quickly recognize counterfeits from the true teachers of God's word and the true preachers of Christ's gospel message.
So, precious soul, are you keeping the grass of your soul trimmed? I surely benefited from this reminder, and I hope you have, as well.